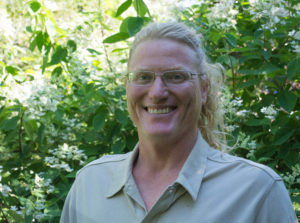 Ryan Evans has been studying astrology, both independently as well as with the great astrologer Pat Kaluza, for 20 years. He is a Certified Evolutionary Astrologer with the Steven Forrest School of Evolutionary Astrology.
Ryan has written a Sun Sign column for the late, great Kickapoo Free Press and currently writes for Rivers and Roots circulating through Wisconsin, Minnesota and Iowa. He has also written for The Mountain Astrologer magazine and is currently in the process of writing more.
In addition to his vast studies in Astrology, Ryan is a Certified Flower Essence Practitioner / Master Teacher with Star Essence of Santa Barbara, CA., as well as an Organic Flower Grower and Flower Arrangement Designer.
His greatest JOY is to be
an anchor of hope and encouragement
through this beautiful and accelerated age.
See:  www.forrestastrology.com/forrest-trained-astrologers#RyanEvans

About Evolutionary Astrology:
You are HERE! And guess what? You CHOSE it! But why? What are you here to learn? How can you make the best possible choices and engage in your life consciously?
How can you listen to that still quiet voice and still have FUN?!
These questions are central to Evolutionary Astrology.
You have made choices. You have "Karma." Now what are you going to do about it?
What does the UNIVERSE want from you?
What does your heart say? How can we listen? By having an archetypal understanding of the passion-play of our lives, we can play our role perfectly, laughing, knowing we are also the director, producer, casting agent, and bit-player.
The show must go on. We must engage.
Evolutionary Astrology shows us the control board.